Both Karagattakaran and Naatamai are some of the evergreen comedy themes Tamil cinema has ever seen. Both have extensive comedy tracks, Karagattakaran has more than 1 hour of comedy scenes , the movie is one of a kind of a comedy movie in Tamil cinema. On the other hand Nattamai though is a serious family movie it had heavy comedy sequences that supported the story in apt way. Both were commercial blockbusters. Karagattakaran ran for more than an year in a single theater in Madurai. Naatamai is a silver jubilee film in Tamil and it replicated the same history in Telugu remake as well.
Karagattakan was directed by Gangai amaran brother of Ilayaraja
Nattamai was directed by KS Ravikumar known for his commercial entertainers
Vote for your favorite comedy among the two movies, in the end of this page
Karagattakaran comedy:
The world famous Karagattakaran banana comedy scene. The scene is still loved by Tamil movie fans and is seen often in TV channels.
Ramarajan , goundamani and team seen pushing their famous car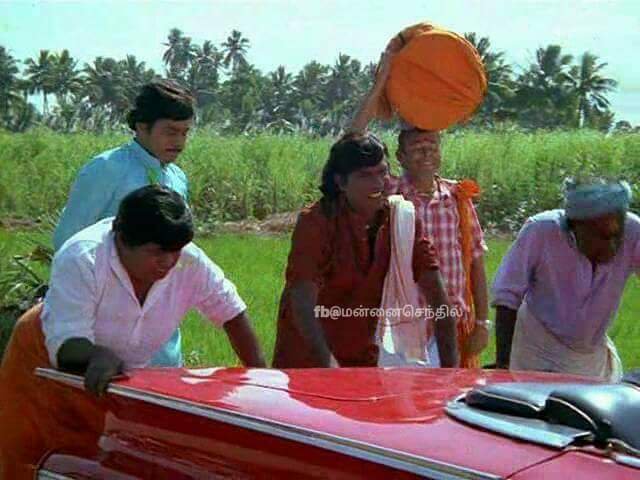 Sendhil in his famous pose
Banana comedy https://www.youtube.com/watch?v=pv40dglennA
Comparing Sivaji and Padmini https://www.youtube.com/watch?v=OdNcsxx1uHI
Nattamai comedy:
Goundamani with his lightman get up to search his father in the dark
Goundamani in women get up in the climax (of the comedy not the movie). He speaks hong kong language.
The famous mixture man from the movie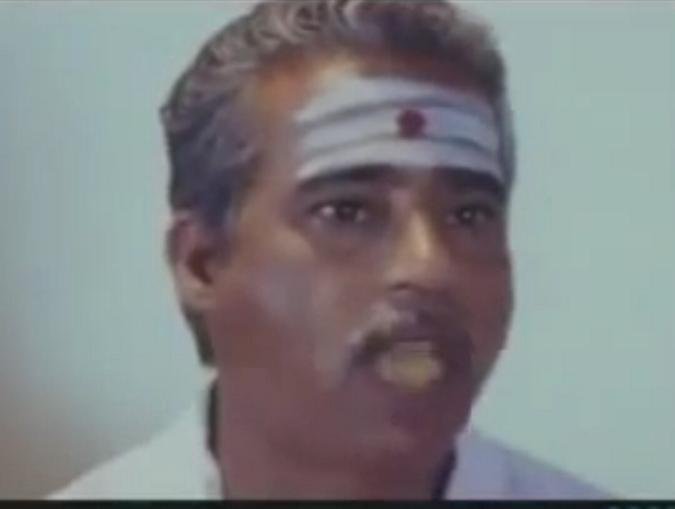 Sendhil with his girl friend
Nattamai comedy 1  https://www.youtube.com/watch?v=ghLsQ1rXKYI
Nattamai comedy 2 https://www.youtube.com/watch?v=clOVfPFVvX8
Nattamai comedy 3 https://www.youtube.com/watch?v=Ou7h6rPCdSc
Vote for your favorite comedy movie below:
Karagattakan Comedy vs Nattamai Comedy