Vikram and Vijay with their sons.
Vikram and his son Dhruv are seen below. They both are busy in shooting for Dhruv's first Tamil movie, which is a remake of Telugu super hit Arjun reddy named as Varma.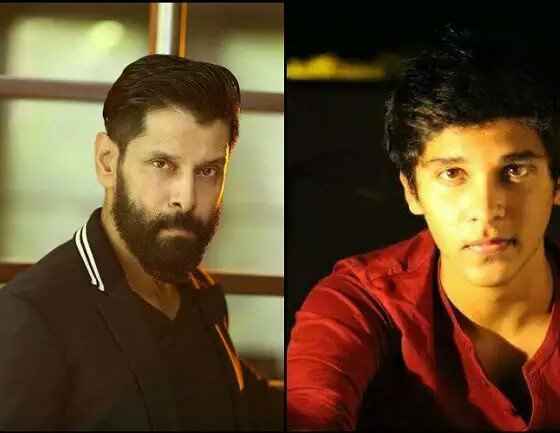 Also recently Vijay's children Saasha (daughter) and sanjay (son) are making headlines in social media with their public appearance.
Seen below is Vijay and his son Sanjay